It's critical for smart business owners to get on track and integrate the virtual environment with their physical businesses.
My service is for savvy and ethical business owners, who want their:
social media like FaceBook, YouTube, Digg, MySpace, and Twitter
home page
online community
online sales
virtual/physical product launches
email list building
usernames and passwords
content creation
direct response marketing
etc. etc.
to "just work" … under the management of a competent, experienced professional, who cares deeply about the success of your business.
If you have a good business that increases joy, health, sustainability and beauty on earth…and you simply want to relax into creating a great business for yourself and your clients with the secure knowledge that your "tech stuff" works, works great, is backed up, and is totally there for you 24/7, then my solution is just the right thing for you…
My approach is certainly unique in that I am truly looking for the "right" kinds of businesses to work with…the "right" kinds of souls to provide my very special, functional, and highly effective services to.
I am being highly selective because I already run 4 online businesses, along with a few others.
I run or manage:
and sites I've been involved with include:
and many others…
I can and will create and manage an ultra-professional no-complaints "it just works" web presence for you, and I can and will help you design a "virtual environment" that creates a healthy feeding frenzy for your products and services…but you need to be the right type of client…
To see if we're a match…check out this video…
http://www.atsis.com/media/vid1b-1d.flv
On my end, I converted a passion (music composition and songwriting) into a successful and functional online business. Then I converted a "pain" into an online healing community that is truly a blessed and sacred healing space for people who are confronted with tinnitus and who choose a path of healing.
…and now, I provide the the equivalent of an online business Ferrari to select clients who wish to experience what I call "Profitable Virtual and Physical Business Integration."
Who can apply…
To work with me, you have to have an existing business that is making money. I prefer working with business owners who have breached the hundred-thousand-dollar per year mark and are in the process of building multi-million dollar brands. In order to work with me, your business must provide ethical, heartfelt services that contribute in a positive manner to the well being of our planet and civilization. No exceptions.
Your advantages…
…when I was just running my own personal websites, I was spending about $80/month on stuff like servers, support, additional services like autoresponders, etc. However, the moment I began to provide service for others, my costs went up to about $300-$400 per month…and well…it's worth it and you can have the benefits of my rock solid online business framework…
Email costs money
Spam filtering costs money
Servers cost money (especially good/fast ones with live tech teams when things go wrong)
Hack protection costs money
Backups and the skills to back up costs money
…and that's just the technical stuff and doesn't go into email marketing, direct marketing, creating content that supports your business, using social media in a way that is profitable, etc.
In quiet personal mediation and with the help of a business coach, I looked at how I can achieve my personal dreams…how I can create the businesses I wish to create, complete the musical and health-therapeutic education I wish to gain, launch the products I wish to launch, and have the effect I'd like to have here on earth…
…the best way presented itself and it's simultaneously how I can help you achieve your business dreams…
Here's some of what I bring to the table:
Documentation and training experience beginning in 1991
IT Manager
Web Coordinator and WebMaster
Designer
Software Trainer (I've trained about 3,000 people on all different kinds of software applications)
"Computer Literacy" Teacher at Butler University in Indianapolis
Double degree in English and Rhetoric with Distinction
Graduate of John Carlton's Simple Writing System and Many Online Marketing Courses
Master's Degree in Music Composition
Entrepreneur who runs several online businesses
I've survived multiple kinds of online attacks from financial ($200-800 of Fraudulent CC transaction attempts PER DAY), to verbal/spiritual/emotional attacks like being told I'm getting "blood money" at curetinnitus.org, etc…
Never ever lost sight of my passion for music and each one of my client sites is a "composition" in its own right…my Master's Degree in Music Composition was well-earned and my creative skills are perfectly adaptable to business environments, websites, and profitable social media design
My creative training and consistent meditation practice have led to successful health coaching, brainstorming inventions/products, workflow solutions, and finding solutions to profitability challenges.
You see, the virtual environment is so incredibly complex, it is such a hassle, it is so expensive and unruly and fast-paced…I really want you to have someone on your side. Outsourcing is appealing, but you have to manage the people and the projects…also coders can well…be the most royal pain in the bottom one can possibly imagine. Sitting on a little piece of code with this nanny nanny booboo attitude like "ok, pay me two cents more" or a hundred bucks or whatever it is…sometimes you really just shake your head and well…look for the RIGHT PEOPLE to help. People who know that your business runs on their tech platform, that missed sales, missed emails, links that don't work, sites that go down, all that stuff costs you money, sales, and might just put your next vacation in jeopardy!
I've survived it, I'm full-time online…and honestly…the virtual environment is just not a joke. It's the wild west, and there's a lot of mess going on in it.
You want your stuff to work, you want it to work now, you don't want any hassles, you don't want any complaints, and you agree to fair payment structures. You need a manager to make sure your graphic design, your squeeze pages, your list management, your social media pages…all WORKS…moreover…you need someone to rely on who will make sure your online business presence not only works on a technical level…but serves your business.
I've done it all so you don't have to worry about a thing…I also know how to deal with coders, designers, outsourced work, etc., I know how to make sure you get the most value for your outsourced dollar…and I know where you're just wasting your money anyway…

…offering what I've done for http://www.curetinnitus.org and http://www.taoofyouth.com and to various websites, organizations, and businesses (to varying degrees) over the years — to select clients at an incredible value is a win win win on multiple levels.
It's a win for my clients, because I'm a professional consultant, I've paid my dues, and I am deeply committed to making technology serve its purpose. That's your business purpose. FaceBook, YouTube, Digg…who cares what these places are called? Here today gone tomorrow…however…they MUST serve your business purpose and that is what I will help you accomplish.
Here are is a "behind the scenes" look at the businesses I manage online:
http://www.atsis.com/media/vid2-1d.flv
I've helped businesses achieve their business goals, and I've helped college students achieve their personal goals…via appropriate use of technology…
When I taught Computer Literacy at Butler University, I helped my students position technology as their SERVANT…and not the other way around. The Web, Microsoft Office, phones…all became tools for them…and they began to "demand of" the web, their software and their hardware…
What that means is that our focus is not on technology. Technology, for a student, is an ENABLER…just like technology is an enabler, a servant, and a tool for your business.
Your website needs to make you money…period. Your time spent on FaceBook (your business page) needs to make you money…
If you are fussing with stuff like "how do I make this video centered on my blog post?" then frankly, if you have a healthy business…you're wasting your time. I know how to do it and can teach you or do it for you.
If you don't know how to create a video squeeze page, or how to run list-building campaigns, or how to create a shopping cart online, or which autoresponder to use…then spending the time to figure out all those pieces is a HUGE waste of your time.
Working on the content of your offers, working on your products and planning product launches…speaking publicly…building your community…selling more products…concentrating on your CORE BUSINESS…educating yourself in your field…building your celebrity and authority in your niche…those things are NOT a waste of your time.
Tech-hassles are quite simply…a royal pain in the bottom! Hire me, and your "virtual space" is hassle-free…I've burned through all the "dumb stuff" already…and I am one step ahead of the game…
The Magic of the Content Release Schedule
This is a big-time secret that will literally put your business success on rails. Working with me, we work out your "Content Release Schedule," in general for one full year. We look at: blog posts, social media posts, product releases, etc. The way I do it is I say "Everything is Content." So that means physical products, virtual products, posts…everything…I just call it all "content."
With a few simple sessions…your business life takes perfect shape and you can seriously concentrate on your core business and personal purpose.
See what my client May Yue has to say about how she felt about her business after she completed my Content Release Schedule process.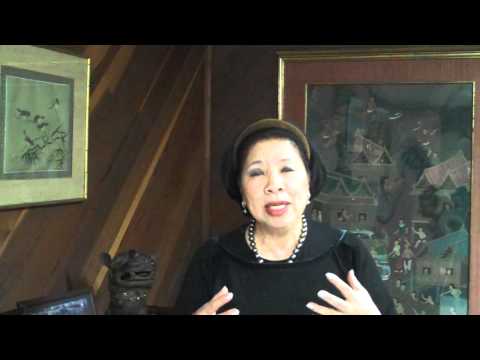 Do it yourself…but hire me to make sure it works!
I love working with do-it-yourselfers…and please feel free to buy as many Internet Marketing/Online Success courses as you like. However…if you want to work with someone who's been through a good bit of what you are doing, who has solutions available and easy access to new solutions…then I'm your man.
Often, the next best thing like traffic magic or easy video squeeze pages or Facebook social media mob or something like that…it just sounds so appealing and you WANT to buy it so bad…but guess what…you don't need it! I can do a whole lot of that stuff for you already, and if we work together, we'll go through a process of canceling online programs you don't need, increasing your efficiency, and basically, making your virtual environment work for you.
The principles, while they took a lot of time to access and condense, are very simply and are clarified by this proprietary diagram…
…what this diagram shows is that any social media activity must serve your purpose…and it must do so in a way that sustains and does not drain your business or energy.
Do this to help your business life…right now…I kindly challenge you…
I challenge you to contemplate this diagram and NOT have it help your business and your life…i mean that:
…if you work with me, you can rest assured that your social media will work for you. I call it "orchestrated kindness," and when you coordinate your virtual environment to serve your business purpose while maintaining high integrity…magical things happen.
The thing is…a lot of what defines success online is counter-intuitive. But when you "get it," it all starts to make sense…I can help you "get it," and "get paid," and my fees are a small fraction of the value (and the cash) you receive…
As I said, I actually challenge any business owner to look at my proprietary "Profitable Virtual and Physical Business Integration Diagram" (above) without it benefitting their business…I personally believe it's impossible.
Where Business Is Headed…And How You Can Be There First…
In my opinion, my diagram represents the societal cleansing of "business in general" that is happening globally. Through increased transparency and societal awakening, the "sales funnel" and "fulfillment cycle" are becoming more and more open.
Businesses with something to hide will need to spend more and more hiding their warts…and soul-based conscious commerce businesses will attract an abundance of awake, clear-minded and optimal clients.
The process of purchasing is becoming more of a way to say thanks than an exchange for value. Because of the combination of physical and virtual products, we are now able to provide tens of thousands of dollars of value to people…record it…reproduce it, and sell it for much less than the cost of creation…
http://www.curetinnitus.org is a perfect example of that. several pioneers in self-healing spent tens of thousands of dollars learning to heal themselves. we traveled the world. we investigated lots of options that didn't work for us and persevered. however, now…you can come in at a dollar for a trial period…and access literally hundreds of thousands of dollars worth of self-education…all because of the power of the web.
The lowdown on what's actually happening is that we are "becoming media." Each and every one of us is "becoming media." And awareness of that helps us thrive.
What You Are Becoming in 21st Century Business
People who "get it" realize that when we publish online, we actually BECOME "the media." We are shoulder to shoulder with top media producers…and frankly, I love the leveling of the playing field. I love it and could not be happier for humankind. i mean that.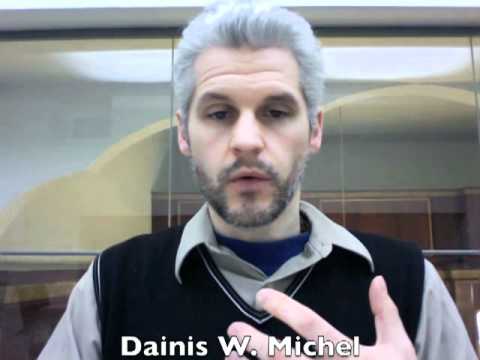 Which brings me to my heartfelt offer: I'd like to present to you the possibility of working with me one-on-one.
I'd like to offer my hands-on personalized attention to your website, your listbuilding, your virtual environment and how it directs your audience to sales…in a complete, highly effective, all-in-one package.
Selling Without Selling
Personally, I believe in selling without selling, though interestingly, for me, I was only able to accomplish that by learning about selling first.
For me, selling without selling includes "providing something that gives at least 10x the value of what it costs," and being totally open to having potential clients say "no thanks."
If you want to go it alone, if you have all your tech ducks in a row and your virtual environment is healthily fueling your profits…and it's just not the right time to consolidate your online business in my "Profitable Virtual And Physical Business Integration" service offering…then I sincerely wish you the best with your business…I hope you gained a lot from my graphic and my videos and how I've shared my online business experiences…and feel free to get in touch when the time is right or not at all…I mean that…
If however, you are ready to "go for it," and you want to line up your social media presences, your website(s), your products, your blog posts, your videos, your autoresponders, your lead magnets, your list building campaigns…all in a row…all leading your prospects to become customers…all creating healthy profits in a sustainable and stress-free fashion…then my "Profitable Virtual And Physical Business Integration" is right for you…right NOW.
As I said, I am concretely and sincerely looking for "the right" kinds of clients to work with and to create a core group of 10 clients that will soar to the top of their niches and really enjoy the experience.
May Yue and Jennifer Battaglino have already grabbed the first two spots, so I have 8 spots available.
This is what they are getting, and what you can get too:
Summary:
WordPress enabled blog/website
Training to update the blog's content
Site hosting and email (blazing fast and reliable servers)
Search Engine Optimization Strategies to get to #1 in Google
List Building Technology
Lead Magnet development (ein online angebot wo mann name und email gibt für gratis infos)
Community Emailing Software
Autoresponder and free-to-pay email consulting/strategies that have proven to work in various markets (I own the license to a few VERY powerful direct response marketing campaigns that you can use if you work with me)
Membership Software optional and not included yet (protected areas of the website)
Community features possible
Community Conversion into Profit Methods Consulting
Site look and feel upgrade every 24 Months FREE
Product Launch Management
Content Release Schedule Consulting
We create a virtual product and launch it for a huge payday and ongoing profits
Ongoing consulting..this part of the project is where Jen B starts seeing major returns on her investment.
Bundled website into a software "ball" that can be activated basically anywhere (so complete freedom and ownership of your data and website)
1 hour of personal, one on one consulting per month
If you apply, you'll receive a Google document in which we will outline:
Your Site Redesign Project Requirements
Extended Customization or Programming
Design and Implementation Review Cycle
Fair Use Policy
Email List Management
Social Media Management
eCommerce Management
Product Launch Management
Your Own Personal WISHLIST
Support
Project Specifics
Password consolidation
There are a lot of pieces here, and that's why you are hiring me…a lot of people get overwhelmed when exposed to mega-complicated onslaughts of information. From music to technical documentation…making sense out of complexity has become a real specialty of mine…I can help you, and I'm going to toot my own horn a bit…and that's something I'm not really used to doing…so kind of bear with me on this one:
I received and declined an architecture scholarship for designing a house that created more energy than it used (when I was 18 years old)
I received and declined a full football scholarship
When I conduct choirs, I sing all 4 parts to the singers (yes, soprano too)
I was asked to skip from 6 to 8th grade based on a test that I now have found out did not only measure intelligence, but psychic ability…yippee…who knew?
I started memorizing plays when I was about 5 years old
I learned a semester's worth of college chemistry in a weekend and got the 4th highest grade on the final at the University of Illinois
I've written thousands of pages of technical documentation and taught thousands of people tech skills, hundreds of people music skills, and I can help you too…
I have 3 native languages and flow among and between cultures
I have a double degree in English and Rhetoric with Distinction, a Master's Degree in Music Composition, and experience in the Martial Arts and the Western Version of Qi Gong called "Eurythmie" (an incredibly powerful tool for navigating between more and less dense states of reality)
Where I go, efficiency, prizes, money, and FUN follow! I mean that!
I'm trying to say…I've got you covered. I am absolutely relentless about providing stellar business services. If there is any task, any job, any service where I can actually present MYSELF as a business ASSET for you…it's in providing the service of "Profitable Virtual and Physical Business Integration" for you…right now.
There are A LOT of pieces to keep track of…and I can do it for you. The only reason I listed some of my "accomplishments" is so that you can simply rest assured: I'm up for the job!
…on the one hand, we're just talking about a website for you…and on the other hand, we're talking about coordinating your entire virtual presence so that is serves your business purpose…and your LIFE purpose.
http://www.atsis.com/media/vid3-1d.flv
Go for it on your own if you want…you'll
likely wind up paying more, frustrated, and spending less
time on the core development of your business…
So, if you like creating content for your audience, if you like creating posts and videos and products and you have a heartfelt business offering…and you want to concentrate on your core business and leave the "tech stuff" to me…a highly competent professional…whose centered, stable, grounded, and loving business coaching/consulting philosophy is gently and kindly helping commerce move into a healthier space for humanity…then submit your application today.
Because I will be working with you personally, I can only help 8 more clients at this time. I simply do not have the capacity to help more businesses at this time. Once I've worked with this group of 10, I do intend to consider business expansion, however, I may also choose to concentrate on other things.
Profound Power…
I feel a profound power behind this service offering, and I want to make sure that I work with businesses that are ready to become market leaders in their niches…and I want to make sure that I am working with healthy, loving, positive people.
So, if you purchase this service package, you have an out-clause that is defined in our contract, however, i have an out-clause too. There are many reasons why relationships end, including business relationships, and for me, the primary reason is abuse. My "fair use" policy is very clear, you get a fair "rate sheet" to look at should your need for services outstretch the offerings included in the "Profitable Virtual and Physical Business Integration," and basically, I will not service anger, aggression, violence, oppression, or such energies…that means that you can give me two months notice if you are not satisfied or our cooperation is not serving you…and i can give you two months notice as well.
Rest assured, that if I do give you two months notice, I will be fair about it, your sites and services will be transferred with the most loving competent care available anywhere in the world, and you will be able to continue your business in a seamless no-loss fashion.
So, here we are…and you just might wish to release all of your tech worries by placing your virtual environment in my competent hands.
In general, I can release your new website about 8-10 weeks after you start, and the powerful healing process and business support provided by my "Profitable Virtual and Physical Business Integration" begins immediately. You will feel your business pulling in the right direction, we will retire unnecessary expenses, we will get to know your market and your list, and you will be free to spread your business wings…and all of your tech stuff…will "just work," because I'm there to make sure it does.
That is what I am offering 8 more clients. And the cost is $1500 up front and $500 per month.
Please tell me more about your business, website, products, and message. In what way is a profitable virtual and physical business integration appealing to you? Let me know who sent you to me, and please tell me more about your short range, mid range, and long term goals.